---
Make it yours and personalise your handbag, watch and jewellery.
---
Give a truly unique personalised gift to your loved ones. Create a bespoke bracelet, bangle or necklace by engraving and layering our charms or make that watch extra special with our unique engravable srap bars. We've got the perfect gift collection carefully selected for the one you love.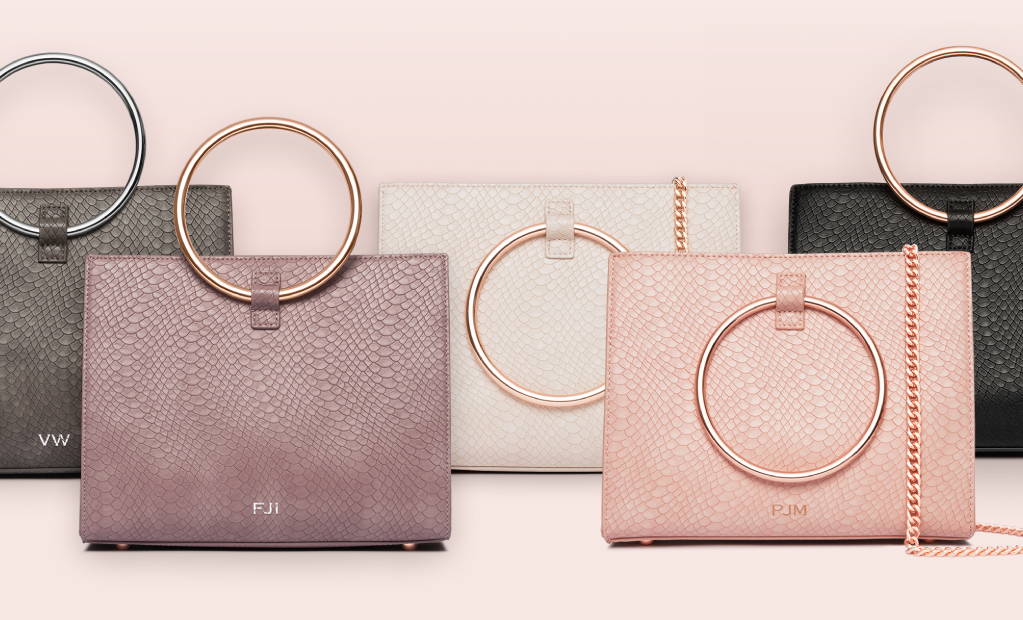 ---
Take your handbag to the next level with our state-of-the-art embossing service. Available in Rose Gold or Silver foiling depending on your chosen handbags chain and handle details. Simply choose the monogram option from the drop down menu on our product pages, type in your initials (we allow a maximum of 3 characters) and continue to checkout as usual! Shop our selection now and design your dream handbag.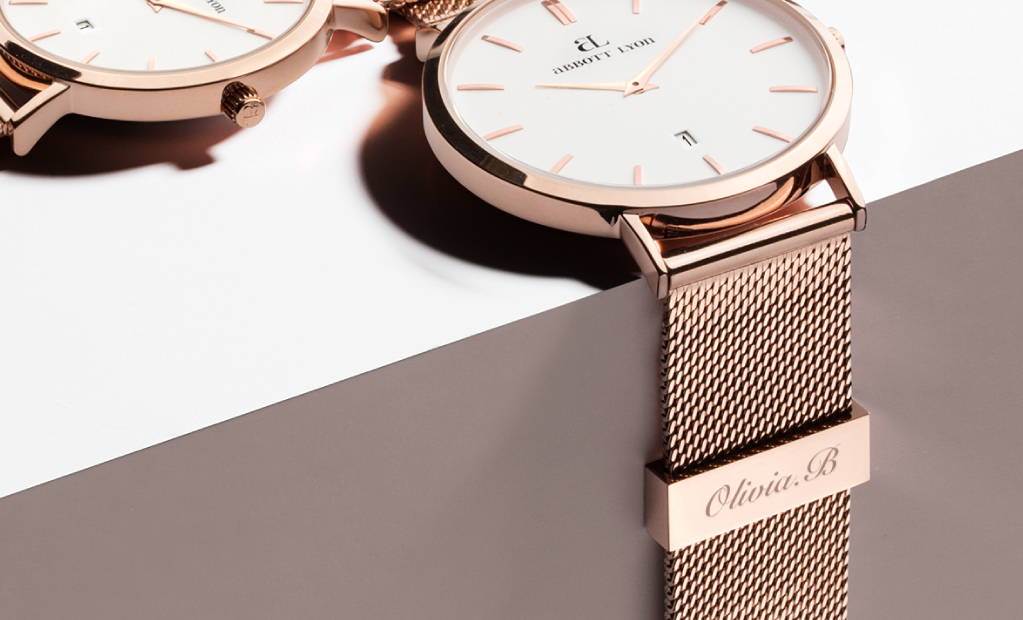 ---
A wide selection of our watches are available with engraving. Instead of engraving on the back of our watches (where no one can see it) we provide simple and unique engraving bars which slide onto your chain as shown above. Having chosen your watch, click 'Engrave this item', type in your message, name, or date and continue to checkout. We also sell our engraving bars seperately, but be careful to choose the right bar for your watch!
---
We have a wide selection of engravable jewellery, from bangles to charms and even engravable earrings, we've got you covered. Discover our collection now and create the perfect gift for yourself or that special someone.
Our charms and chains are all about mixing and matching, layering and engraving. Our large charms allow for 3 characters and the small allow 2. We've got long and short chains for you to effortlessly achieve that layered look. Get inspired with these favourites...
Get inspired with some of our favourites...