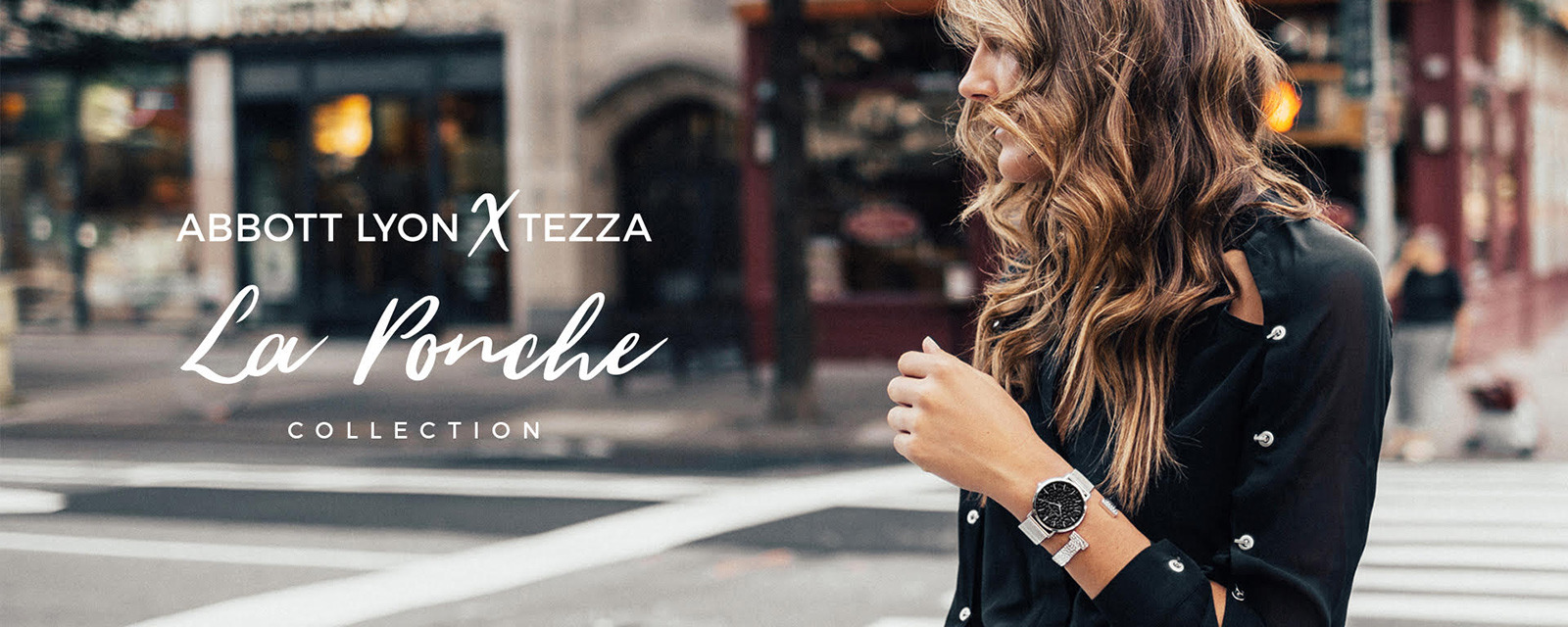 ABOUT THE COLLECTION
We bring you the La Ponche collection, a truly intricate handcrafted watch with a textured face named after the cobbled stoned La Ponche quarter of St Tropez.
This timepiece evokes the spirit of any coastal town or city around the world from St Tropez to New York and is available in Rose Gold, Silver and Black editions, all watches feature a 40mm diameter case with contrasting dials, indexes and elegant chain straps. The strap can be easily interchanged, allowing you to personalise your watch.
Remaining true to our minimal aesthetic the La Ponche is sophisticated, refined and a new signature classic for the Abbott Lyon timepiece collection.